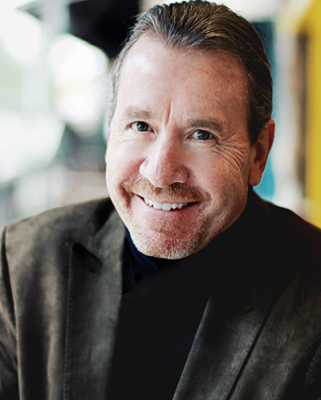 My theoretical orientation is based upon the work of many of my teachers, trainers, and mentors over the years, and I predominantly draw from the Family Systems Therapy work of Virginia Satir, Murray Bowen's intergenerational theory, the Marriage Clinic Approach of John Gottman, and Sue Johnson and Les Greenberg's Emotionally Focused Therapy. My personal approach features genuineness, warmth and a sense of humor, which creates a trusting atmosphere for my clients. With this authentic atmosphere, my clients have the freedom to express themselves openly and honestly while receiving the support needs to meet their personal goals.​

On a personal note, before becoming a marriage and family therapist, I was an executive in the nonprofit sector managing events of collective traumas including the tragedy at Columbine High School, and the Aurora Theater Shootings. I also provided onsite consultation to the communities of Virginia Tech, Newtown, CT, and San Bernardino, CA.
While many therapists offer counseling, Marriage and Family Therapists are different from other counselors in that they have many hours of specific training in working with couples on marriage problems, training in communications skills, intimacy and sexuality, and in marriage repair and recovery. MFTs work with a couple systematically, as if they have three clients: the wife, the husband, and their marriage relationship.
I am a licensed Marriage and Family Therapist (MFT.0001381) and a graduate of Regis University's marriage and family therapy program, which is accredited by the Commission on Accreditation for Marriage and Family Therapy Education. I earned my Doctorate in Counselor Education and Supervision  at Adams State University. My core training is in family systems, which means I look at family interaction and communication patterns, both past and present, to better understand whatever issue is problematic in the family. Our reactions to stressors whether they are financial, parenting, marital or work related are usually predictable and shaped by our life experiences. As a MFT, I find the hidden triggers that cause conflict, understand the source of your problems, teach you to communicate skillfully, manage your frustrations, and help you rebuild your relationship.